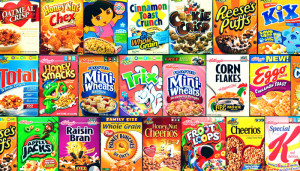 Many times children in our own community rely on school lunches for their daily nutrition. In the summer when school is not in session there are children that go hungry. What can we do? The American Federation of Teacher local 2373 would like to conduct another successful cereal drive like last year. This year's recipients are Kitchen of Hope in Glassboro and Angel of God Foundation in Pitman. 
Up to and including May 8th, The Student Government Association Office located on the first floor of the Chamberlain Student Center through Terri Sabatini will be the site for cereal "drop offs" for the entire campus community.
From 11:30 am – 3pm on May 8th, AFT members can drop off their donations at the AFT End of the Year Luncheon in the Chamberlain Student Center in room 144.
If interested you could conduct a mini drive in your office or through your club. Your donations could be deposited at Lori Block's office in Bozorth 105A or the Student Government Office.
Our goal is to have the cereal delivered to those in need prior to graduation!
Thank you for your continued generosity! The HAVE A HEART campaign which benefited Center for Family Services teen shelter in Camden was a HUGE Success!!! All due to the wonderful efforts of the site coordinators and those that made generous contributions!
If you have any questions email, Block@rowan.edu