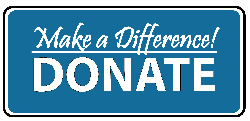 AFT HAVE A HEART Teen Shelter Donation Campaign
The American Federation of Teachers (AFT) Community Awareness Committee is sponsoring a HAVE A HEART DRIVE to benefit The Center for Family Services (CFS) Teen Shelter in Camden, NJ. We are calling on the entire university community to participate in this very worthy cause.
Youth coming into the shelter lack basic hygiene products and often carry their personal belongings in a garbage bag. We are accepting donations of: shampoo, hair conditioner, deodorant, body lotion, toothbrushes, toothpaste and shower gel as well as new or gently used small suitcases, large totes or duffle bags on their behalf.
Kick off for the campaign was Valentines weekend and it will run through March 31, 2015.
There will be donation boxes all around campus:
Mary Beth Hegel, EIS first floor, Memorial Hall
The AFT Office, Robinson Hall, Room 114
Shelia Stevenson, Sports Information Office, Esby Gym
Christine Larsen Britt, Bunce Hall, Room 259
Jon Foglein, Science Hall Main Office Room 130, ground floor
Esther Mummer, University Advising Center top floor Savitz Hall
Amy Woodworth, Hawthorn Hall, Room 205
Patricia Quigley, the Carriage House
Barbara Baals, Linden Hall, Room 230
Lori Block, Bozorth Hall , Room 195 A (the former Dean's suite)
LuAnn Maslanik, Financial Aid Office in Savitz Hall, (lower level)
Maria Perez-Colon, outside the Dean's Suite in Rowan Hall, Room 111
Sherri Rodriguez, College of Education Advising Center, second floor James Hall
Terri Sabatini, The Student Government Office, Student Center
Gerald Carey, Stratford Campus, in the lobby of the University Doctors Pavilion and in the lobby of the Academic Center
If you are from our Cooper or Camden Campus, please place your donations through interoffice mail to the AFT Office, Rowan University Main Campus, Robinson Hall, room 114.
No donation is too small!!!
Currently many of our local grocery stores have lots of items on the wish list on sale!!!
Thank you in advance for your assistance and generosity with this HAVE A HEART campaign!